Twitter, the social media guru that allows users to send 140-character messages or "tweets," has not been faring well in a class-action lawsuit by an individual who claimed Twitter violated the Telephone Consumer Protection Act (TCPA).
Ironically, Twitter was sued by a woman who does not use Twitter. She stated in her complaint that when she received a new phone number, the number's previous owner had been a Twitter user. That user had signed up to receive tweets from friends as text messages to the phone, leading to the new owner's receipt of hundreds of unwanted tweets.
She filed a class-action lawsuit in federal court alleging violations of the TCPA. She claimed that the company was responsible for the texted tweets to recycled phone numbers, even if the company did not know that the number's owner had changed.
The woman further claimed that she tried responding to some of the texts to get them to stop, but was unsuccessful. She was unable to find a way to stop the texts from coming to her phone.
Under the TCPA, companies are prohibited from sending automated text messages to consumers without express permission or consent. They are also required to stop sending text messages to users who later take actions to "opt-out" of the messaging services.
As part of the case, both sides recently filed for summary judgment. The California judge denied Twitter's motion for summary judgment and found that the company was responsible for sending the texts. Only the actual sender of the texts (Twitter, here) is the "person" making the "call" under the TCPA. Even though other individual users create and send these tweets, Twitter takes that tweet, converts it to a text message, and delivers it a particular phone number. For that reason, Twitter faces liability under the TCPA.
Twitter may decide to settle the lawsuit outside of court because of this potential for liability. Each violation of the TCPA can carry a penalty of up to $1,500 with treble (triple) damages, and Twitter users are known for tweeting constantly. Unwanted tweets could number into the hundreds or thousands for just one phone number. Without the ability to quickly and easily stop these text messages, Twitter could be responsible for paying millions of dollars to consumers who received unwanted tweets.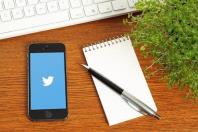 If you are receiving unwanted text messages or phone calls, then you may have grounds for a lawsuit and be awarded monetary damages. At the law firm of Fitzgerald & Campbell, APLC, our attorneys have extensive knowledge of TCPA requirements as well as decades of experience representing clients in all types of consumer and debt defense cases.
Call us today for a free consultation at (844) 431-3851, or email us at info@debtorprotectors.com.