Suppose you are sitting at home relaxing when you get a phone call from a debt collector or bank trying to collect money on a debt. You listen to what they have to say, but you are positive this is not your debt. So, you do a little digging and research into the situation and determine that for sure, the debt you allegedly owe is not yours. Heck, you've never even heard of this bank or debt collector before.
You call the collections agent back and explain to them that this is not your debt and that your identity was stolen. Matter settled … right? Wrong! Over the next couple of weeks, you continue to receive phone calls demanding the debt, no matter how many times you tell a representative or agent that you are the victim of identity theft.
At this point, you are now in danger of being sued for this debt, receiving delinquent credit reporting, as well as continued harassing letters and phone calls. Recovering from this kind of damage can take months, even years.
Luckily, California law provides protection to consumers who are the victims of identity theft. However, you cannot sit idly by once you are put on notice that the bank or debt collector is ignoring your claim of identity theft. The first step is consulting a qualified debtors' rights attorney, like those at Fitzgerald Campbell, to review your case.
If you have been the victim of identity theft, you can sue the company or financial institution that is claiming you owe them money for a declaratory judgment finding that you are not responsible for the debt. As a result, you may also obtain a court ordered injunction requiring that the company or institution stop contacting you about the debt.
If you want to recover the costs of obtaining declaratory and injunctive relief, as well as attorney's fees, then you must put the creditor on written notice of the identity theft along with a copy of the police or DMV report proving that you reported the identity theft to authorities. You must do this at least thirty (30) days before filing your lawsuit, sending the notice with report to the company or institution's fraud investigation department.
If they fail to responsibly and diligently investigate your identity theft claim, you may also be awarded a statutory penalty of up to $30,000.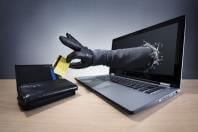 If you are being harassed by a debt collector about an account that isn't yours or have any other issue with creditors, you need the help of an experienced debtor rights attorney—like those at Fitzgerald Campbell—to review your case and discuss your options with you. Our attorneys have decades of experience representing clients in all types of debtor defense cases and we are here to help you!
Call us today for a free consultation at (844) 431-3851, or email us at info@debtorprotectors.com.