Portfolio Recovery Associates (PRA) is one of the largest debt buyers in the country. Chances are good that if you owe money, you've been contacted by one of their agents. In May, the company lost a large class-action lawsuit after a federal judge found that the debt buyer had violated the Fair Debt Collections Practices Act (FDCPA).
The lawsuit began in the Northern District of Illinois in 2012. The plaintiffs alleged that PRA violated the FDCPA when it sent consumers collection letters that contained settlement offers on time-barred debts without disclosing that the debts were no longer legally collectible.
The lead plaintiff in the case alleged that PRA sent her a letter in 2011 to collect on a debt that was originally owed to Capital One Bank in 2004. The letter offered an installment plan to the plaintiff and agreed to report the plaintiff's account as paid in full if she made the specified payments by certain dates. Other plaintiffs in the class received similar letters offering payment plans.
All of these letters stated that "We want to help you resolve your account and have developed three affordable options for you to pay off this account [including] Single Payment Settlement Option [,] 6 Month Settlement Plan [and] Balance in Full Payment Plan. Your account will be considered "Settled in Full" after we post your final payment."
Section 1692e of the FDCPA states that, "A debt collector may not use any false, deceptive, or misleading representation or means in connection with the collection of any debt." Additionally, Section 1692f prohibits debt collectors from using "unfair or unconscionable means to collect or attempt to collect any debt."
The judge in the case found that PRA had violated the FDCPA by sending consumers collection letters that contained settlement offers on time-barred debts without disclosure of the fact that the debt is time-barred. The court held that this practice was deceptive and misleading on its face because consumers were unaware that they did not actually owe the debt that PRA was trying to collect. As a result, the judge granted summary judgment in favor of the plaintiffs before the case even needed to go to trial.
When a creditor or debt buyer attempts to collect a debt from you, the first thing you should do is make sure that you actually owe the debt. PRA was able to get hundreds if not thousands of people to enter into payment plans for debts that the statute of limitations said that they no longer owed. Make sure that this does not happen to you by thoroughly reviewing any letters sent from a debt buyer and by consulting with an experienced attorney.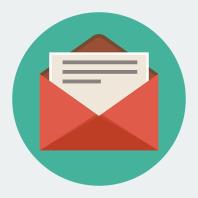 If you believe that a creditor is harassing you or in violation of FDCPA requirements, you need the help of an experienced debtor rights attorney—like those at Fitzgerald Campbell—to review your situation and discuss your options with you. Our attorneys have decades of experience representing clients in all types of debtor defense cases and we are here to help you!
Call us today for a free consultation at (844) 431-3851 or email us at info@debtorprotectors.com.