Recent changes in healthcare options have led to many health insurance scams. Scammers are always looking for vulnerable consumers to take advantage of and the internet has made it even easier for them. Fraudulent health insurance websites have popped up everywhere selling medical discount plans.

How do the fraudulent health insurance scams work? They come in a variety of forms, but often a fake nonprofit organization or trade organization offers memberships to the consumers and claims it will provide them with a comprehensive medical insurance plan. When consumers start researching insurance rates online and discover the website, they are asked to enter their personal information. The consumer was later called by telemarketers that harassed them into buying a membership that provides them with the comprehensive health insurance plan that claimed to cover every illness and physical injury.
What actually happened was that the consumer was never enrolled in a health insurance plan or the medical discount plan covered very few medical expenses and the consumer was left with overwhelming medical bills.
Below are a few steps to help protect you from becoming the victim of a health insurance scam:
Do not share your personal information on the internet. You should never provide your personal information to any source you are not familiar with, especially a website you just stumbled across. Scammers are proficient at making their website look legitimate, but it is merely a tool to allow them to take your money and/or steal your identity.
Verify the legitimacy of the company. You can use the internet to your advantage by researching the company. A simple search of the company's name and the word "complaints" should help you determine whether the company is real and if you want to conduct business with them.
Use available resources. The state insurance commissioner's office should be able to confirm if the plan you are considering purchasing is actually an insurance plan.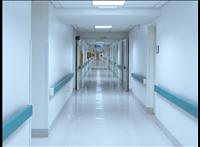 If you have been the victim of a financial scam or you are simply overwhelmed with your debt, it is time to get help. Contact the Orange, Riverside and Alameda law firm of Fitzgerald Campbell, California's premier debtor protection law firm. We can work with you to create a debtor protection plan and can work to halt harassment and reduce and eliminate debt. Contact us for a consultation by calling (844) 431-3851 or emailing us at Info@debtorprotectors.com.