USA Today reports that debt collection is still at the top of consumer complaints. The Consumer Financial Protection Bureau (CFPB), created in 2011, has been collecting consumer complaints since its creation. Problems associated with debt are the predominate complaint, but the type of complaints appear to be changing.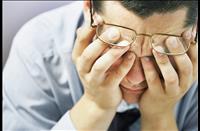 Mortgage debt has always accounted for a large number of complaints. The CFPB has received nearly 703,000 mortgage-related complaints since July of 2011 through August of 2015. Many of the problems are linked to foreclosures and loan modifications, which is not surprising after the decline in the housing market several years ago.
More recently, the bigger source of complaints to the CFPB has been issues related to debt collection. While debt collection has made up at least 25% of the complaints lodged with the CFPB since its inception, it is ranking at the top of the list in 2015. In fact, debt collection complaints have been the top complaint for the last 2 years straight.
The second highest ranking complaint in 2015 is associated with credit-reporting issues. Credit reporting problems have ranked as the third highest gripe with 15.8% of the total complaints since 2011.
Credit cards, student loans, auto loans and payday loans are examples of other categories that receive complaints. There are also issues concerning consumer banking, such as problems that occur when opening accounts, making deposits or withdrawals, or dealing with money orders.
Complaints also vary by geographic region. The CFPB receives the majority of the complaints from the Mid-Atlantic States and a much lesser amount from the South and Midwest regions. The District of Columbia has the most complaints, followed by Delaware, Maryland, Florida and New Jersey. North Dakota is the state with the fewest amount of complaints lodged with the CFPB.
The CFPB does not collect demographic information on the individuals that lodge complaints, so there is no data regarding how age, gender or economic status impacts the likelihood of gripes being lodged. It does seem clear that as more and more Americans become aware of the CFPB and how they can help them, the number of complaints being filed continues to increase.
Whether you owe the debt or not, you deserve to be treated with respect and fairness. Contact our California Debtor Protection Law Firm with your questions, comments, and concerns, or for a free consultation. Speak to a CA credit card lawsuit and collection harassment lawyer at our firm today.