In a recent announcement, the Consumer Financial Protection Bureau (CFPB) and Federal Trade Commission (FTC) revealed that a $64 million settlement has been reached with Green Tree Servicing LLC (Green Tree). The national mortgage servicing company allegedly engaged in illegal debt collection and loan servicing practices.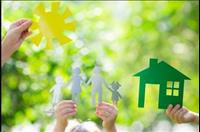 The CFPB and FTC alleged that Green Tree violated the law by making abusive debt collection calls to consumers. It was claimed that Green Tree made misrepresentations regarding the amounts people owed and the company failed to honor loan modification contracts between consumers and their prior servicers.
Green Tree has agreed to pay $48 million to the victimized consumers and a civil penalty in the amount of $15 million. Green Tree has also agreed to stop all of the alleged illegal practices, as well as to establish a home preservation plan for distressed homeowners. The company must also take aggressive measures to verify it collects the accurate amounts from its borrowers.
Some examples of the wrongful conduct used by Gree Tree's collectors included calling borrowers numerous times a day, calling them at inconvenient times (such as 5 a.m. or 11 p.m.), and contacting them repeatedly at their workplace. There were many cases of the debt collectors leaving several voicemails on the same day. In more serious cases, the collectors threatened borrowers that they would be arrested or sent to jail if they failed to pay their debt. They also unlawfully threatened to repossess assets, garnish paychecks, file a foreclosure. Finally, the abusive collectors used offensive language, including calling borrowers names, mocking them and even cursing at them.
The collectors further violated the law be revealing the consumer's debts to third-parties and asked employers, family members and others to persuade the consumer to pay the debt. Green Tree also allegedly withdrew payments from certain borrower's accounts without their permission or authority to do so.
Green Tree told consumers that the only way to make a payment was via Speedpay, a third-party service, that charged a $12 "convenience fee" per transaction. Further, the agencies claim that Green Tree knowingly provided inaccurate credit information to the consumer reporting bureaus. When Green Tree was notified its credit reporting was incorrect, it failed to take any corrective measures.
Contact the Orange, Riverside and Alameda law firm of Fitzgerald Campbell, California's premier debtor protection law firm. We can work with you to create a debtor protection plan and can work to halt harassment and reduce and eliminate debt. Contact us for a consultation by calling (844) 431-3851 or emailing us at Info@debtorprotectors.com.