Many credit contracts contain a provision that requires all disputes to go through arbitration, instead of the courts. Arbitration is often viewed as being quicker and less expensive than litigation. In arbitration, the parties present their arguments and evidence to an arbitrator, which is a neutral third party, instead of a judge. The process is less formal than court, but the decision by the arbitrator is binding and enforceable by a court.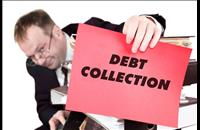 An arbitration proceeding can be initiated by the original creditor or by a debt collector who purchased your debt. It is important for you to understand how a debt collection arbitration works and what your rights are before you enter into a credit agreement that requires arbitration to resolve disputes.
Because arbitration is a legal proceeding with serious consequences, it is important to retain a debt collection defense attorney to represent you. If an arbitration proceeding is initiated against you by a creditor or debt collector, you will be served with an arbitration notice in person or in the mail. You should contact a lawyer as soon as your receive this notification.
The arbitration process has its own set of rules and procedures that must be followed. Failure to meet a deadline or fulfill an obligation could be extremely detrimental to you. The arbitrator may also schedule hearings that can be held in-person, by conference call, in writing or by email. The arbitrator will consider each party's arguments, evidence and other submissions in rendering a decision. It is important to understand that you are legally bound by the arbitrator's decision, even if you do not participate in the proceedings.
Once the debt collector has an arbitration award against you, the collector must go to court to have it confirmed as a court judgment. The court judgment can then be used by the collector to take collection actions against you, which often includes filing a garnishment of your wages or bank account.
Contact the Orange, Riverside and Alameda law firm of Fitzgerald Campbell, California's premier debtor protection law firm. We can work with you to create a debtor protection plan and can work to halt harassment and reduce and eliminate debt. Contact us for a consultation by calling (844) 431-3851 or emailing us at Info@debtorprotectors.com.