Debt collection agents are known for sending borrowers who are past due on their loans a lot of mail. The Fair Debt Collection Practices Act (FDCPA) has strict regulations governing what can and cannot be included on debt collection envelopes. With the exception of the debt collector's address, a collector is prohibited from placing any language or symbols on a debt collection envelope. In fact, the collection agent cannot put its own name on an envelope unless it in no way indicates that the agency is in the debt collection business.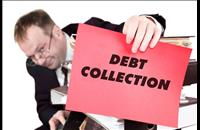 The Following Cases Demonstrate That Having a Collectors Name on the Envelope Can Violate the Law:
The defendant violated the law by using the name "Judgment Enforcement Law Firm" on its collection envelopes. Keasey v. Judgment Enforcement Law Firm, PLLC, Case No. 1:13-CV-420 (W.D. Mich. Apr. 30, 2014)
The defendant's envelope had the name "COLLECTION ACCOUNTS TERMINAL, INC." on it. In holding that it violated the section 1692f(8), the court stated that "[t]he purpose of this specific provision is apparently to prevent embarrassment resulting from a conspicuous name on the envelope, indicating that the contents pertain to debt collection." Rutyna v. Collection Accounts Terminal, Inc., 478 F. Supp. 980, 982 (N.D. Ill. 1979)
There has been a significant amount of litigation relating to debt collector's envelopes. Some courts have recognized that a strict application of section 1692 could result in absurd results, which means they have held that benign language on debt collection envelopes does not violate the law.
When you receive a debt collection letter, you should look to see if the envelope contains language or symbols that could be embarrassing to you. Anything that discloses to other parties that the letter relates to debt collection could be a violation of the law. However, language such as "personal" or "confidential" on an envelope would likely be considered benign and not a violation of the law.
Whether you owe the debt or not, you deserve to be treated with respect and fairness. Contact our California Debtor Protection Law Firm with your questions, comments, and concerns, or for a free consultation. Speak to a CA credit card lawsuit and collection harassment lawyer at our firm today.