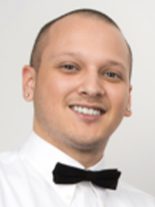 Adam Jauregui
Adam is one of our longest-serving representatives, having been with the firm in some capacity since 2014. With experience in reception, intake, and case management, he now serves as our Billing Manager within the finance department. He is primarily responsible for overseeing the billing practices in our firm. His favorite part about his job is having the opportunity to work with multiple teams in our firm to produce the best experience possible for our clients.
In his spare time, Adam religiously listens to music from all types of genres and has recently taken an interest in creating some music of his own. Additionally, Adam has a passion in raising mental health awareness within his community and hopes to be a beacon for many that undoubtedly struggle in this day and age. We all need a little love, and that starts within ourselves.
---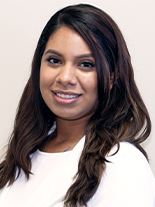 Ruby Rodriguez
Since joining the firm in June 2019, Ruby has quickly established herself as a critical member of the Finance Team. Ruby handles the billing and invoicing for the firm. She helps make the strain of dealing with money and payments a bit more gratifying for clients. Her favorite part of working is being able to take part in helping our clients gain some relief from the stress financial hardships may bring.
In her off time, Ruby loves to explore nature and try new experiences. She enjoys losing herself in her music and singing out loud, no matter where she may be.